Article Information

Category: Home
Date Published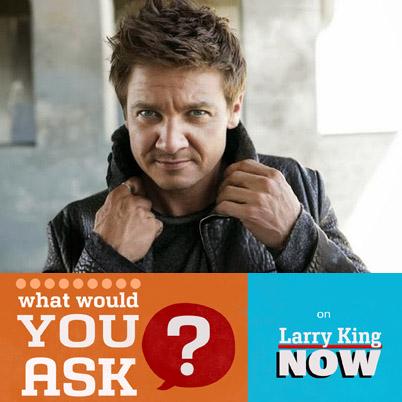 Jeremy will soon be interviewed by Larry King for an appearance on the web-based series Larry King Now, which "airs" Monday-Thursday at 5 PM ET on Ora.TV. We do not yet know when Jeremy's episode will premiere online, but will let you know as soon as we have that information.
In the meantime, Larry has put a callout on twitter for questions. Have a burning question you'd love to ask Jeremy? Tweet it to Larry at @KingsThings.
UPDATE 8/24/14: Jeremy's interview with Larry King took place on Friday, August 22. It is expected to air closer to the release date of Kill the Messenger.